We've recently completed the installation of new HVAC (heating, ventilating & air conditioning) systems in both auditoriums.
The main reason for the change was to incorporate MVHR - Mechanical Ventilation with Heat Recovery.
An MVHR system offers significant benefits in terms of increased comfort, lower energy costs and reduced carbon emissions. These ventilation systems are designed to ensure the cinema enjoys continuous fresh, clean air whilst retaining most of the energy that has already been used in heating or cooling the space to a comfortable temperature.
Here's the design used in Screen 1: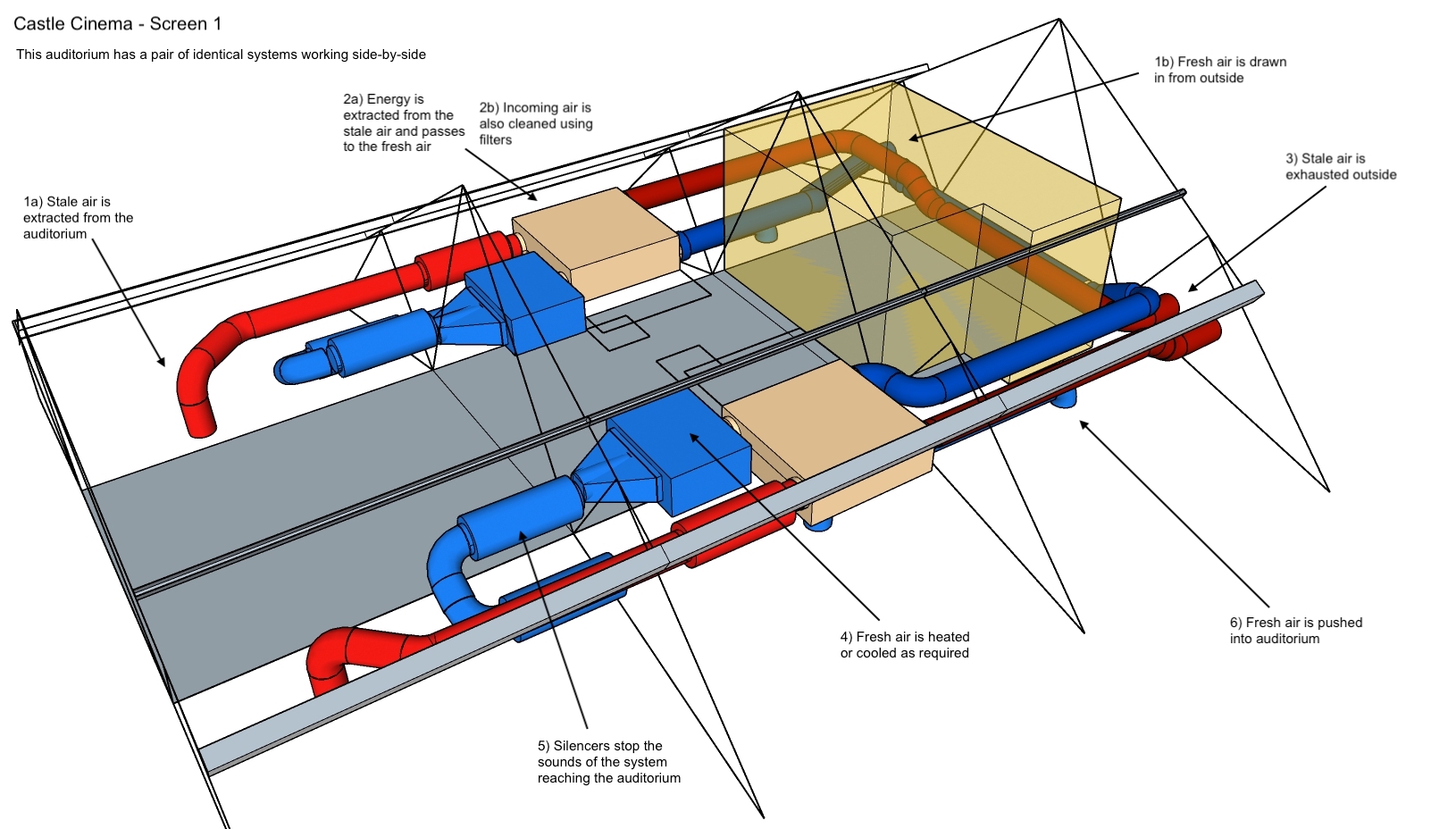 Other notable benefits are:
No CO2 peaks
No build up of air pollution
Eliminates bad odours
Filters the air - great for allergies
Dehumidifies
We can't wait to share this new improvement with you all!